ATS's Booth#A829 is now ready at ASEAN Wind Energy 2023 Exhibition & Conference (AWE2023)! The largest international exhibition of Technology for Electrical System and Renewable Energy in Vietnam this year brings together hundreds of vendors and experts in industry. The event shall be held during 30 -31/10/2023 at Adora Center, Ho Chi Minh City.
During the event, ATS shall be presenting to clients and partners our range of integrated and comprehensive solutions for the control, monitoring and management of substations and power systems, particular those for renewable power, including:
Wind Plant Control & Monitoring Solution (PV SCADA & PPC)
Centralized Operation Control Systems (OCC) for clusters of power plants over wide geographical area
Integrated Control, Protection and Automation System for Substation (SAS)
Mr. Thai Tran – ATS Chief Technology Officer – will also attend AWE2023 a speaker at the [Panel] Strategies on Sustainable Asset Management for Managing Uncertainties in the Wind Sector.
Come and join us at our Booth#A829 and our panel discussion to share thoughts and opportunities for development of wind power market!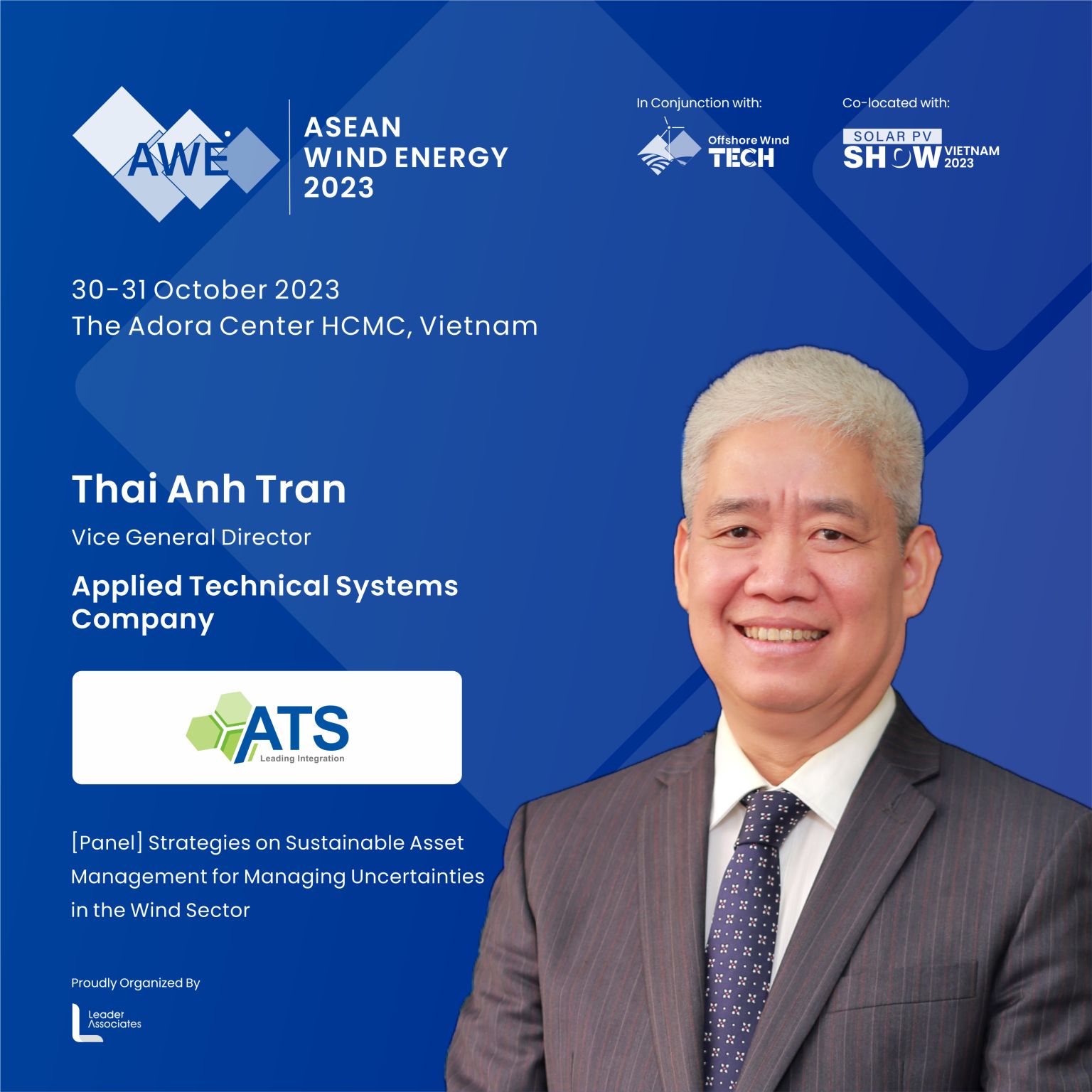 ---
ATS Solutions Video Gallery: https://youtube.com/playlist?list=PL2C9F77AE23BB603F