We Provide
Smart Solutions
We develop, design and realize innovative solutions for power system control, protection and management.
Our scope of works encompasses a comprehensive range from Engineering, Procurement, Construction, Installation & Commissioning, to long-term O&M services for Grid Stations and Power Plants projects.
AWARD LIST


High-Tech Enterprise (Vietnam)
ATS has been recognized and selected for the prestigious list of Vietnam High-Tech Enterprises by the Vietnam Ministry of Science & Technology since 2014.

Make in Viet Nam (Excellent Digital Solution)
ATS is named First Prize Winner of Make in Viet Nam 2020 Award organized by the Ministry of Information and Communications.

Vietnam Talent Award (IT Sector)
ATS is the recipient of the highly-regarded Vietnam Talent Award (IT Sector) for our @Station® solution in 2014.

Sao Khue Award (Outstanding Software Solution)
ATS is the recipient of the Vietnam Sao Khue Award for recognition of Outstanding Software Solution in 2010.
Leading Vendor
In Power Sector
ATS has established our status among the leading providers of solutions, systems and services for Substation Automation and SCADA/EMS/DMS in Vietnam since 1998.
Since establishment, we have successfully delivered hundreds of contracts providing 110kV-220kV-500kV Substation Automation System (SAS) and Distribution Control System (DCS) for Grid Stations and Power Plants. Our works accounts for nearly 40% of Vietnam Transmission Grid's market share as of date.
Unparalleled Knowledge of Domestic Power Market
Our extensive track records have afforded us an in-depth knowledge of the structure and operation of the power sector. Our visionary management team is well-versed with industry know-hows and networking.
Experienced Team to Deliver Projects On-time and Reliably
Our team of over 100 professional experts, the majority of whom are power system and software engineers, work in close collaboration with clients and suppliers in delivering our solutions and services. In addition, a specialized in-house team is designated to dedicate their innovation effort on the research and development of Smart Grid-oriented products and solutions.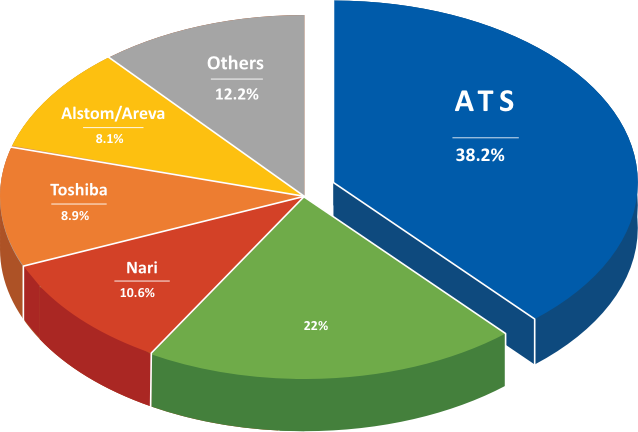 Market Share Distribution of Substation Automation System in Vietnam Transmission Grid
Data as of end of 2017

Our Quality Management System is certified to the latest International Standard of ISO 9001:2015.

Our @Station® has been certified by KEMA DNV-GL to the following:
IEC 61850 Certificate Level A
IEC 60870-5-101 Master/Slave Certificate Level A
IEC 60870-5-104 Master/Slave Certificate Level A

We maintain active membership in various collaborative industrial and technical organizations.
We are currently a member of the OPC Foundation – an organization dedicated to ensuring interoperability in automation.
PARTNERS & VENDORS

We closely collaborate with our international partners to ensure the highest quality of our offered solutions.
ATS is currently the Distributor of SEL and RFL products for Vietnam market.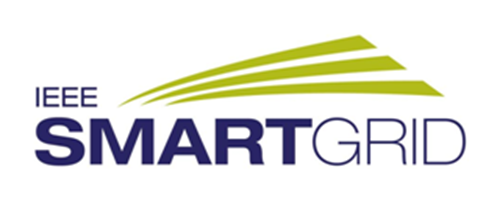 Learn more about Our History
Learn more about Our Clients