This June – July 2021, while the record-high heat wave continues to beat on in the Northern and Central Vietnam, ATS's implementation of 500kV Quang Trach Power Center Switch Yard project in Quang Binh Province (Vietnam) are being further accelerated to ensure the tight project timeline of Vietnam Electricity (EVN) is met.
The 500kV Quang Trach Power Center Switch Yard is part of Vietnam's 500kV Transmission Line – Circuit 3 Project, a project of significant importance for Vietnam's critical energy infrastructure. According to EVN, the project is accorded high priority in the Vietnam's Power Development Master Plan, the goal of which is to improve the transmission capacity of Vietnam's 500kV grid connecting the various regions of the national power system, ensuring power supply for the Southern region in the upcoming years as well as to meet with growing demand for power to fuel the nation's rapid economic development.
With innovative solutions capable of meeting EVN's stringent technical requirements for such key critical infrastructure, ATS's scope in this project includes the design, supply, installation, testing and commissioning of a comprehensive substation control & protection system for 500kV substation (@Station®).  At the same time, ATS's automatic fault location and fault recording solution is also deployed in the system to ensure the safe and continuous operation of the power transmission grid in the harsh climatic environment of Vietnam.
Reference: https://en.evn.com.vn/d6/news/Deputy-Prime-Minister-Trinh-Dinh-Dung-triggered-the-construction-of-500kV-transmission-line-circuit-3-projects-66-163-1225.aspx
500kV Quang Trach Power Center Switch Yard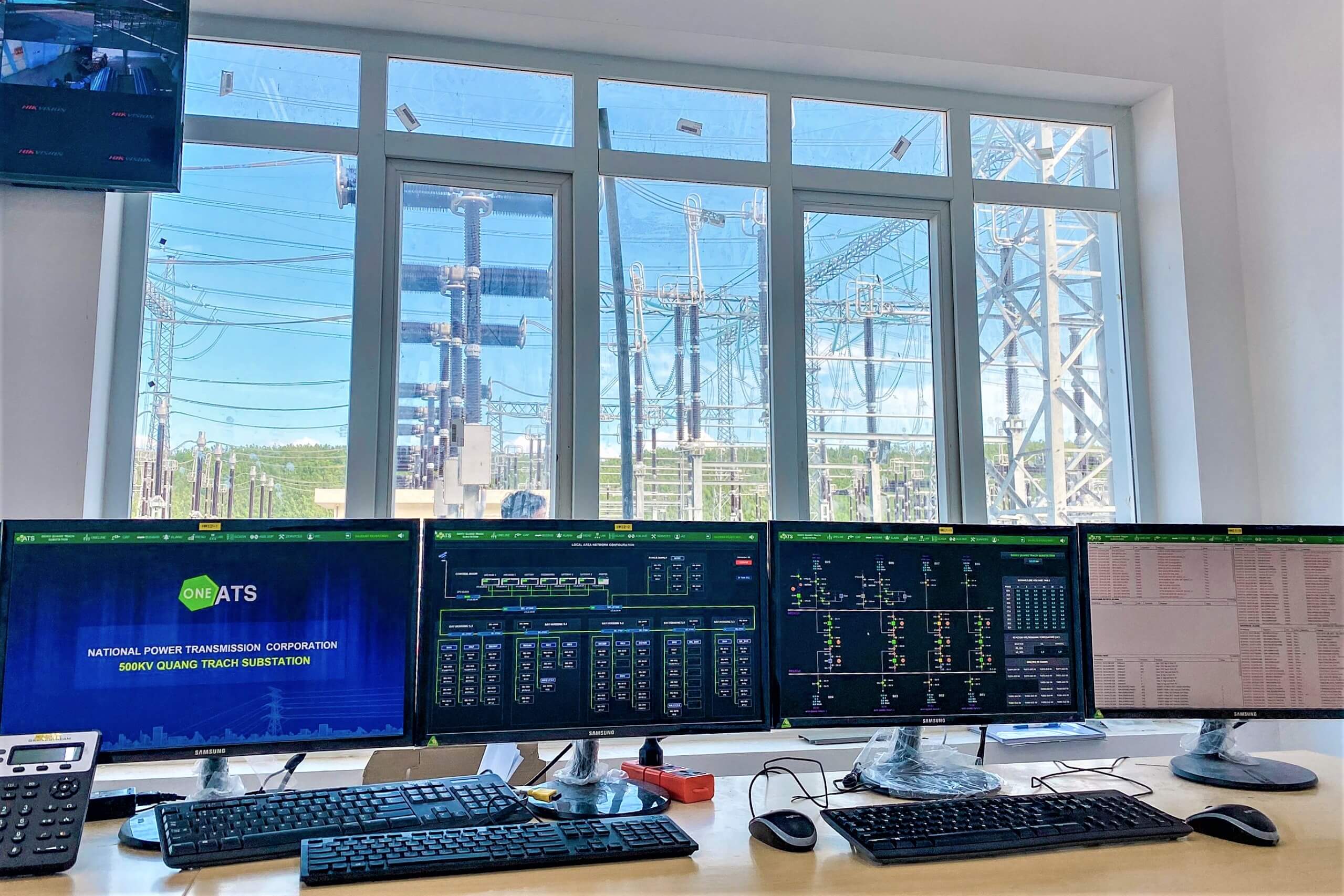 ATS's Control System installed in substation control room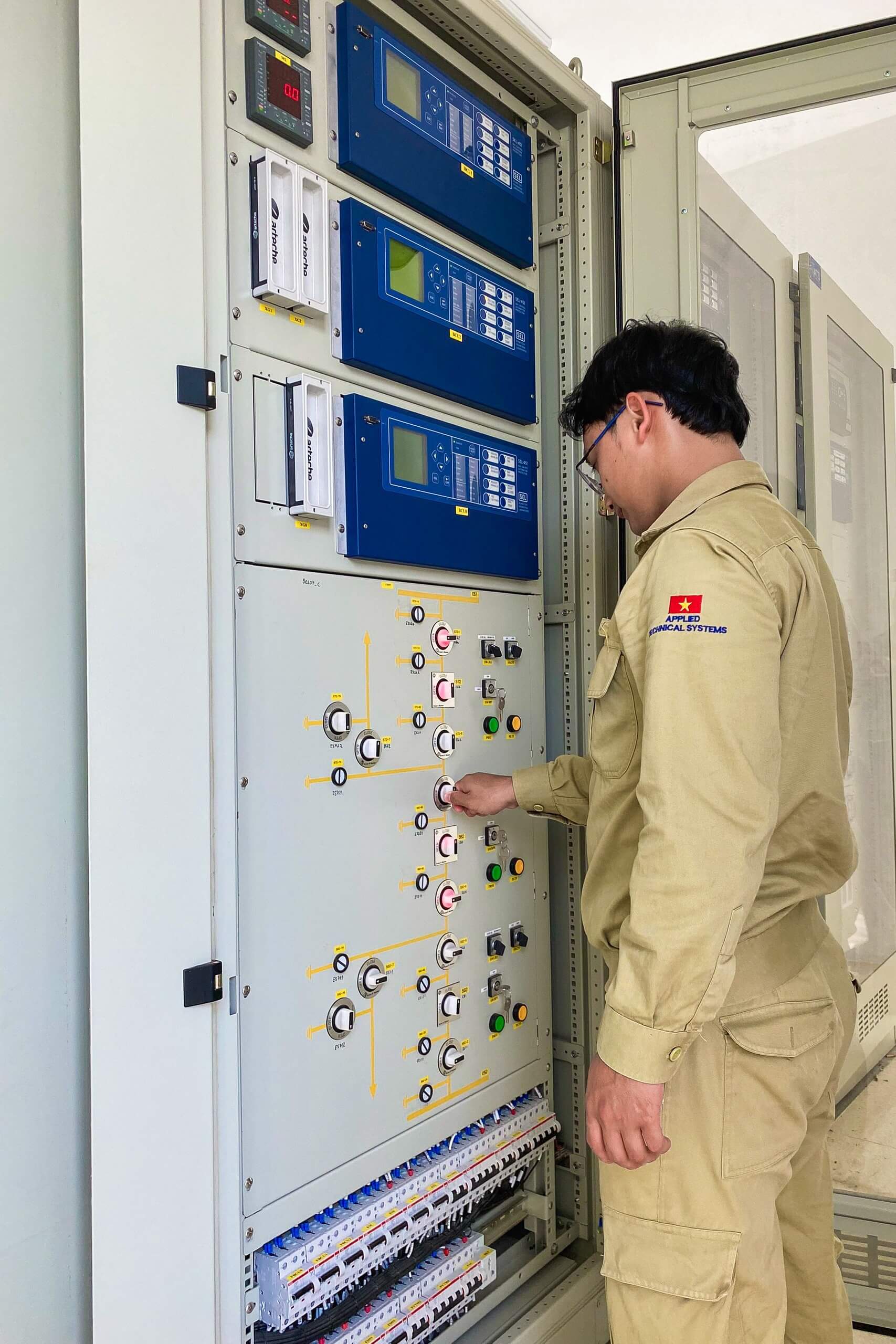 ATS's Control & Protection Panels with SEL relays integrated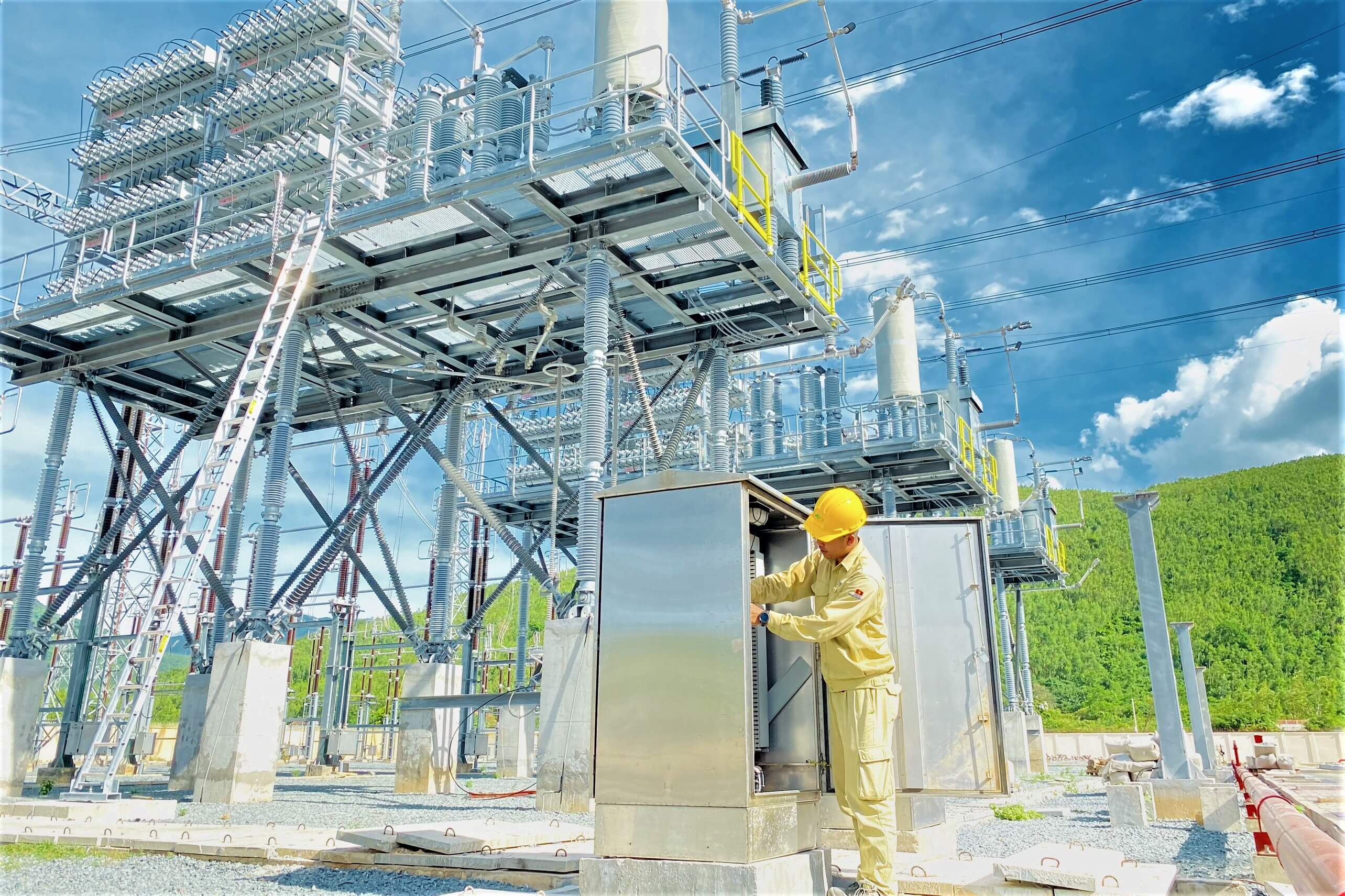 ATS's Engineers performing installation works at site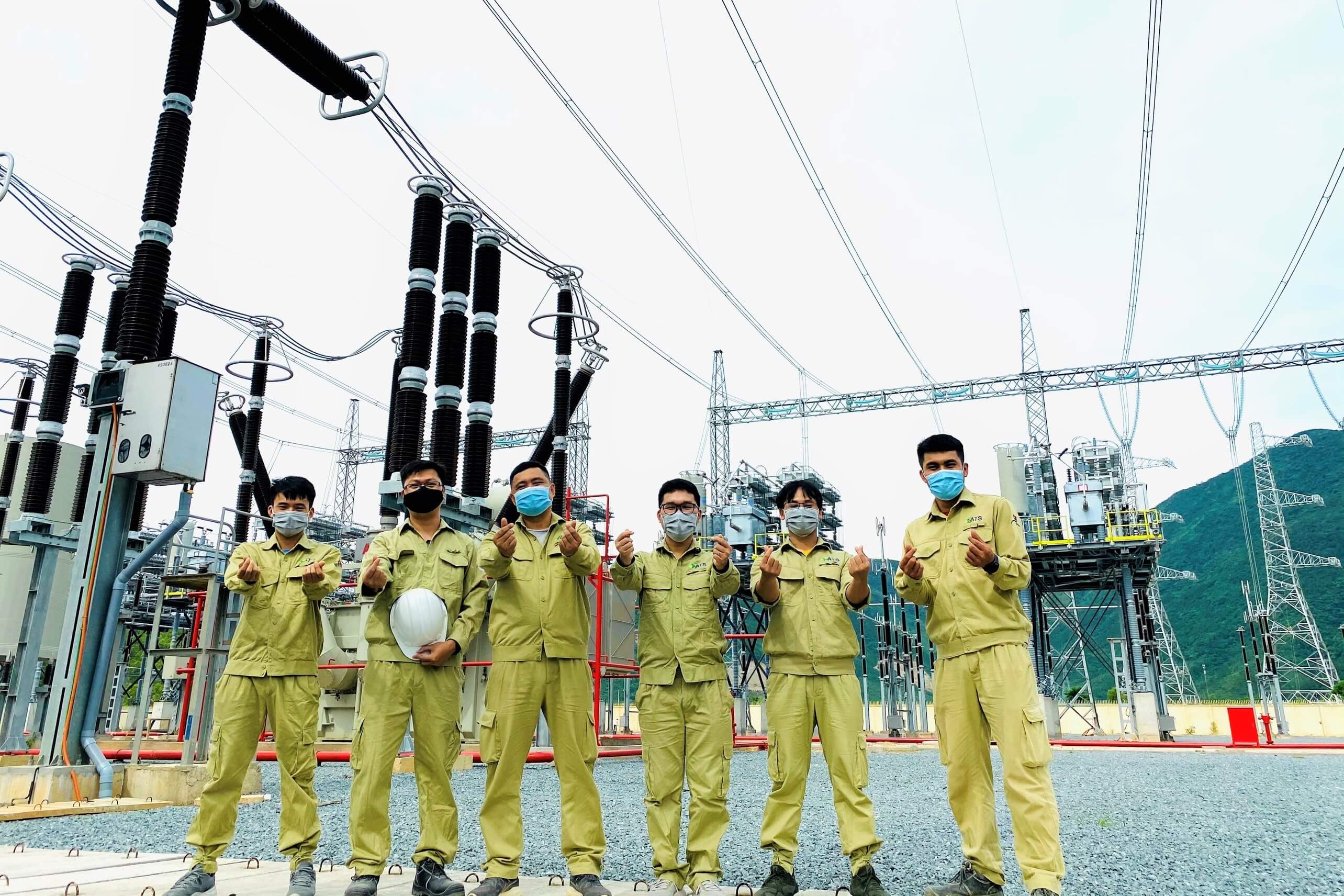 ATS Team of dedicated experts