This 12 – 22 Jan 2022, ATS's training program on the operation and maintenance of Substation Automation System @Station®  has been successfully conducted and concluded for experts and personnel from Central Power Corporation (EVNCPC).
The program is part of Effective Power Grids in Small and Medium Sized Cities Project, funded by ODA loans from the KfW. Participating in the project, ATS provides substation control and SCADA systems and corresponding training services for twelve 110kV substations under the management of EVNCPC's affiliated power companies.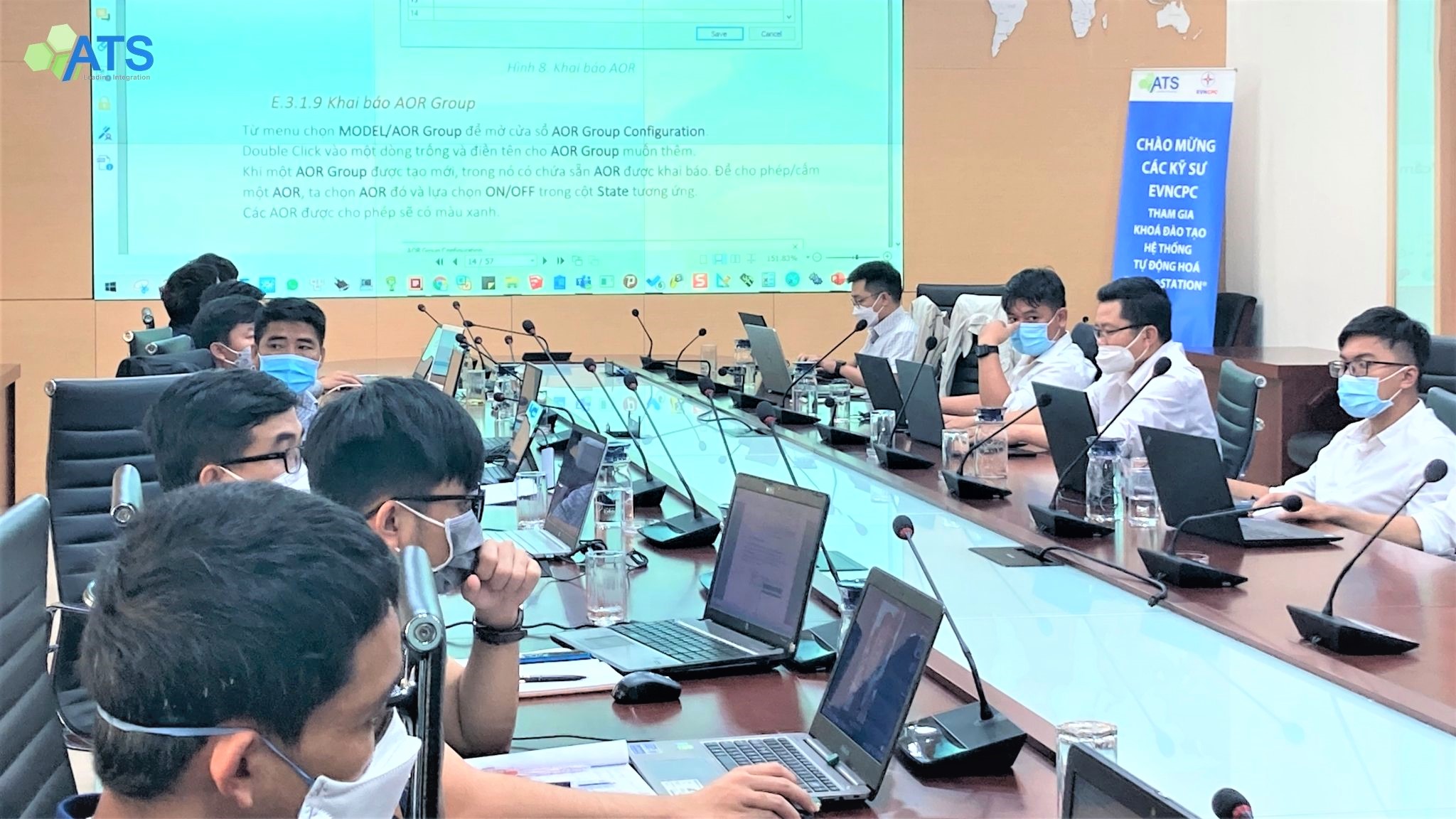 Training course with participants from twelve 110kV subtations and various technical units under EVNCPC
Participating in this training programs were 20 technical experts and personel from various technical units, ranging from testing and service unit of EVNCPC to dispatching and technical departments of various power companies including Quang Binh, Quang Tri, Thua Thien Hue, Phu Yen, Khanh Hoa, Dak Nong, Gia Lai, Phu Yen, Da Nang, and Kon Tum. Within this course, the participants are provided with theoretical knowledge as well as hands-on experience in the configuration and operation of OneATSTM-based @Station® system with protection relays from various manufacturers, serving the specific operation and maintenance needs of different technical units.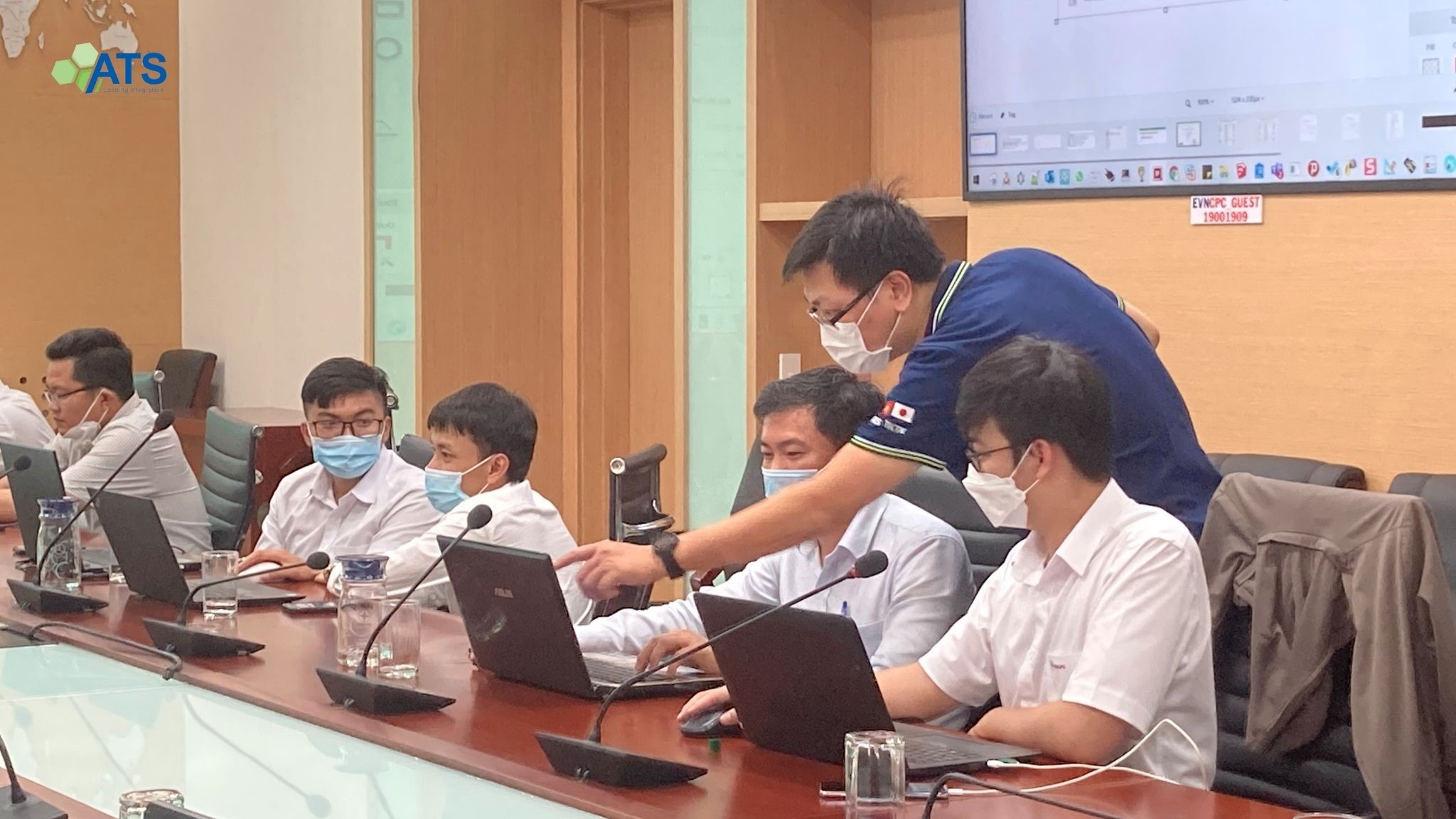 ATS's dedicated and experience experts providing instruction on configuration and operation of @Station®
Customized training courses on system operation and maintenance is part of our range of technical services catered to the specific needs of clients to better their usage experience and system operational efficiency using smart power system control solutions developed and provided by ATS.