On 26-28 May 2022, under the Smart Grids for Renewable Energy and Energy Efficiency (SGREEE) Project, conducted by Deutsche Gesellschaft für Internationale Zusammenarbeit (GIZ), in cooperation with the Electricity Regulatory Authority of Viet Nam (ERAV) – Ministry of Industry and Trade (MOIT), Mr. Markus Bissel – SGREEE Project Director, joined by Mr. Tu Van Hung – Deputy Head of Power System Department, ERAV and representatives of Central Power Corporation (EVNCPC) and Quang Nam Power Company, led an expert team in supervision of the testing and acceptance for Phase no. 2 of the project.
The scope of this assessment covered field testing of smart control device SmartDERTM and Distributed Energy Resource Management system @DERMTM, developed and supplied by ATS for the monitoring and and control of rooftop solar power systems.
Phase no.1 of the project – Lab Test – was launched by ATS together with the School of Electrical and Electronic Engineering – Hanoi University of Science and Technology (SEEE-HUST) and completed in February 2022.
In Phase no. 2 of the project – Field Deployment – ​​ ATS collaborated with Quang Nam Power Company in installing SmartDERTM devices at 07 rooftop solar farms in operation in Quang Nam Province, which is connected to over 40 inverters from various manufacturers (SMA, Solis, Goodwe, Canadian) for a total installed capacity of about 5MW.
During Phase 2 assessment, testing was conduct on the actual site operation of ATS-provided smart controller devices and central remote monitoring system, covering various function tests including active power control, reactive power control, voltage control, power factor control, as well as system frequency response support. Under the witness and supervision of experts, the success of site operation has demonstrated the functionality as well as the feasibility of mass application of ATS provided distributed resources control solution (SmartDERTM device and @DERMTM software) in control and monitoring rooftop solar operations across Vietnam.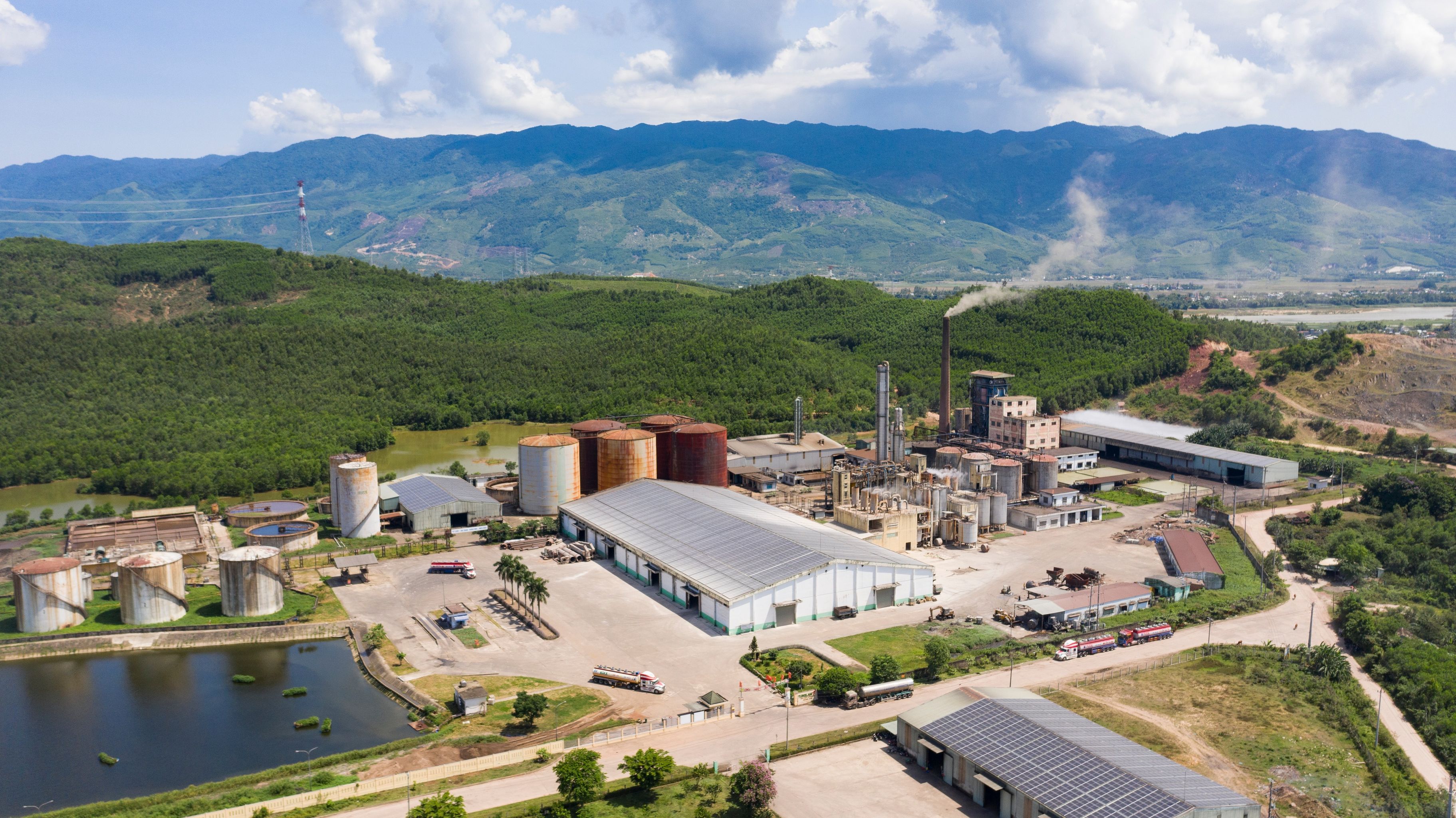 Rooftop Solar Farms at which site test was conducted in Dai Loc, Quang Nam Province (Source: GIZ Vietnam)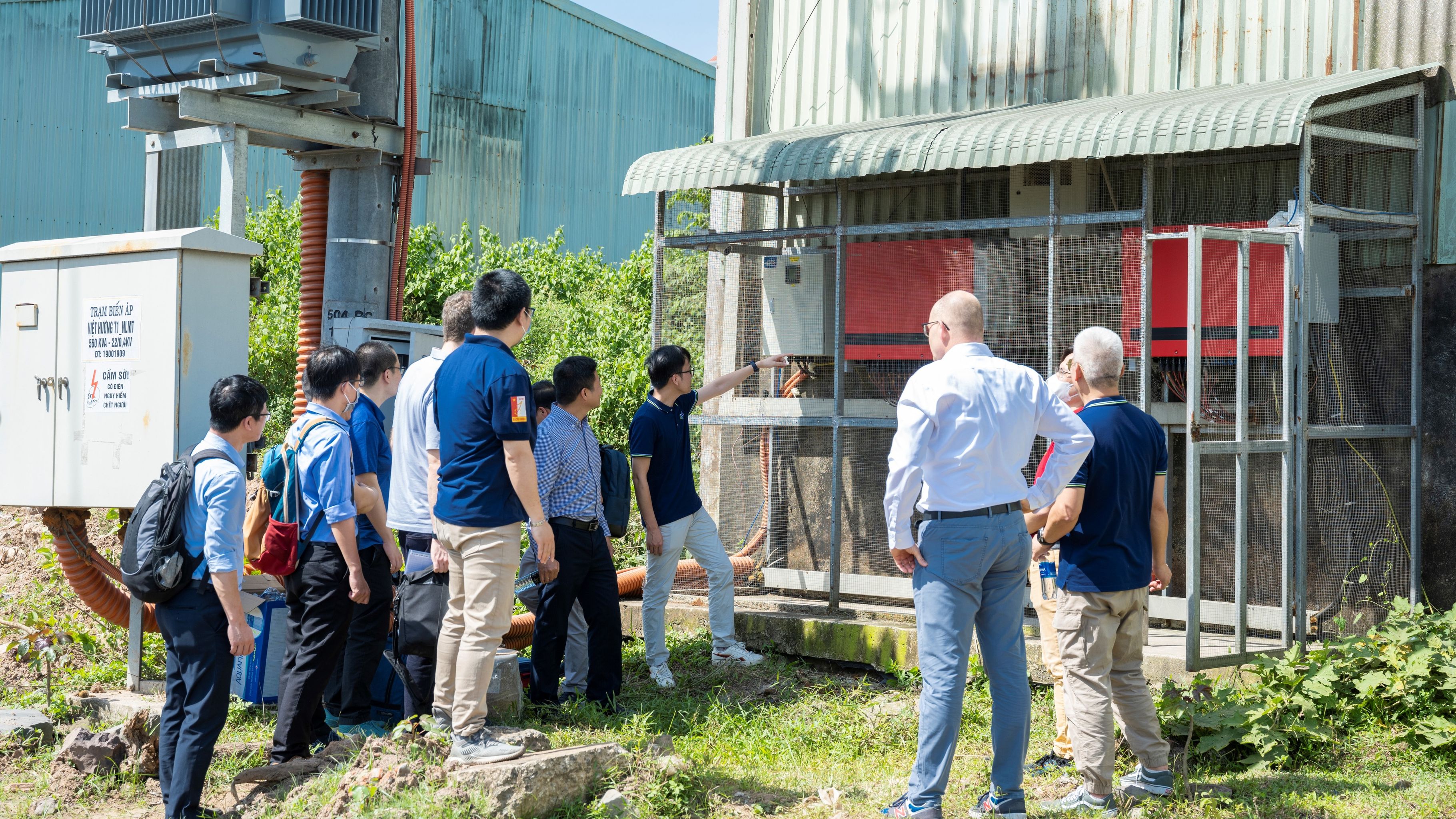 ATS Engineers demonstrated the operation of Distributed Resources Monitoring & Control devices SmartDERTM installed at site (Source: GIZ Vietnam)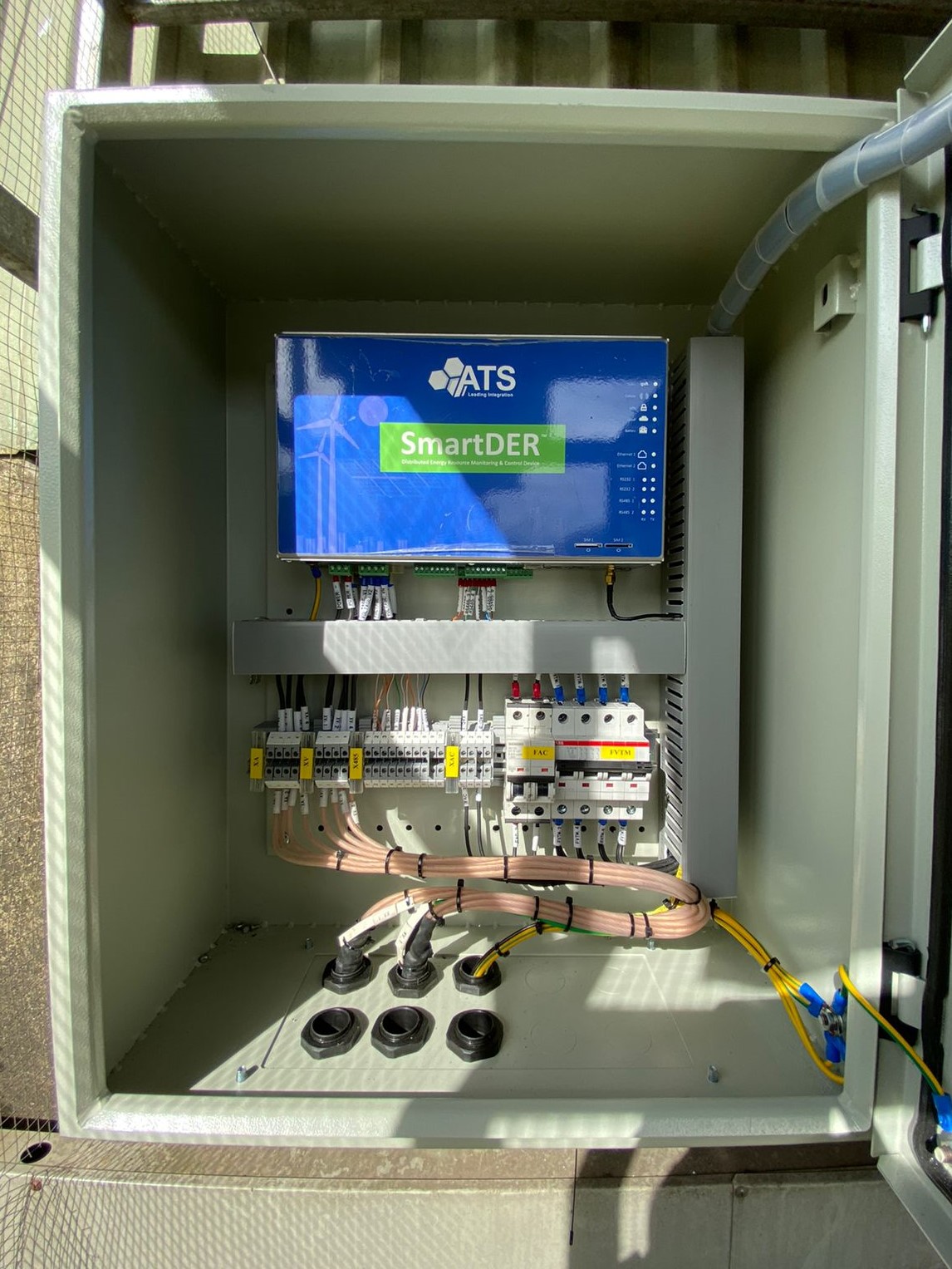 Distributed Resources Monitoring & Control devices SmartDERTM installed at site (Source: GIZ Vietnam)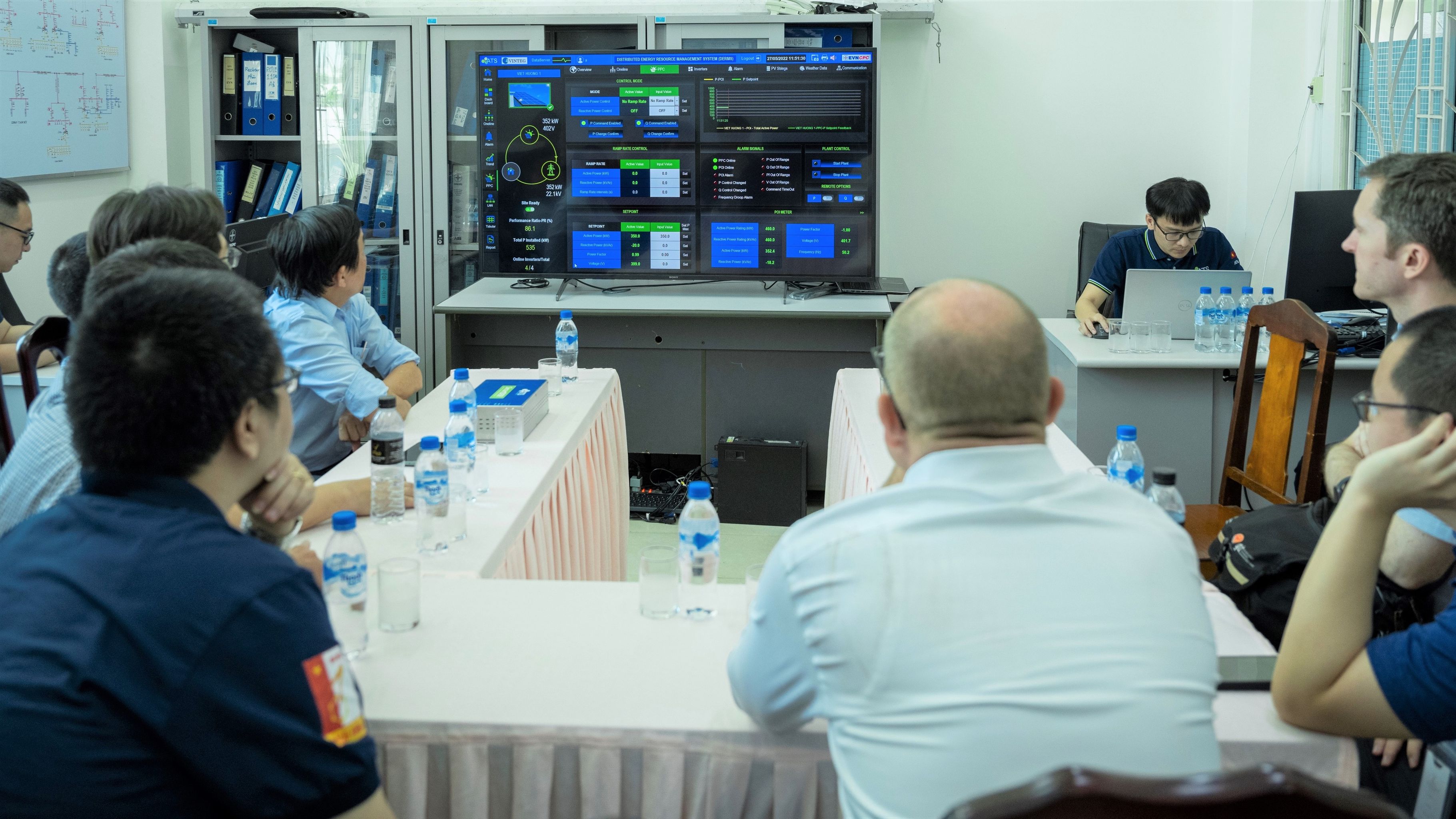 Testing of Distributed Energy Resources Management System @DERMTM performed under supervision of SGREEE experts and related authorities (Source: GIZ Vietnam)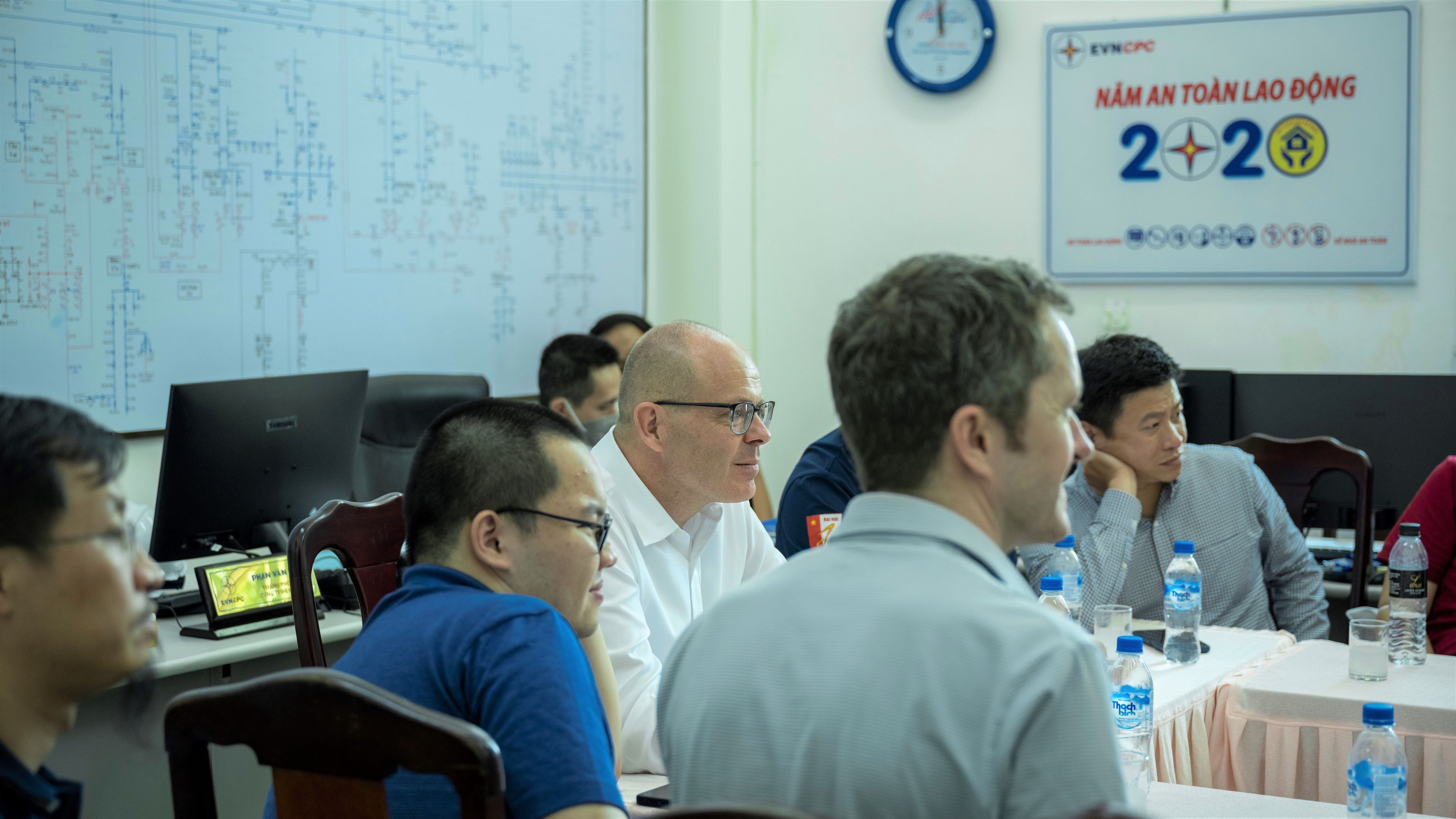 Testing of Distributed Energy Resources Management System @DERMTM performed under supervision of SGREEE experts and related authorities (Source: GIZ Vietnam)
—————————————————
More Information on SGREEE Project (Source: GIZ Vietnam)