Overview of Vietnam Transmission network
Vietnam is a tropical country with a narrow and elongated S-liked shape. The north-to-south distance is about 1,025 miles (1,650 km) and yet is only 25 miles (40 km) across at the central region. With a total land area of 127,247 square miles (329,569 square km), on the east is a long coast of 2,140 miles (3,444 km).  In addition, the country is also subjected to extreme weather, tropical storms, flooding and landslides etc. Altogether these characteristics of Vietnam territory and climate bring about unique requirements for power network setup.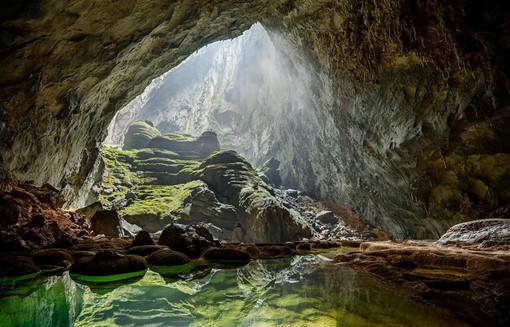 In terms of economy, in last 20 years, Vietnam's rapid industrialization and urbanization has created a energy-hungry country. There has been a dramatic increase in energy needs with growth rate up to 15% per year. Electricity of Vietnam (EVN) has invested large amount of capital to respond to this need, however with bigger power network always comes various problems in operation:
System stability issue
Power failures increase
To address these issues, in parallel with investment programs for Power Generation and Transmission, EVN also has focused on Smart Grid and Digital transformation programs to improve Power Transmission Grid in Vietnam. From 2017, Vietnam's National Load Dispatch Center (NLDC) has put into operation 3 key components of Smart Grid, including:
Wire Area Monitoring system (WAMS)
Fault Recording system (FRS)
Power Quality system (PQS)
In fact, from 2018, EVN has officially mandated the following:
Transmission lines at voltage of 220kV or above are to be equipped with Fault Recording device and PMU device.
Renewable energy power plants connected into 110kV network are to be equipped with Fault Recording device, PMU device and Power Quality Monitoring device.
Before being put into operation and connected to the NLDC system, these mentioned equipment have to be officially tested and approved by NLDC. Per NLDC's requirement, fault recording, phasor measurement unit (PMU), and power quality measurement devices installed at substations need to be compatible with existing hardware and software system at National and Regional Load Dispatch Control Centers (SicamPQS/ Digsi/ PQ Analyzer for FRS/PQS; SiguardPDP for WAMS). These devices are to be able to automatically collect real-time PMU data, fault records, and power quality records to provide real-time data for WAM system, after fault analysis, and power quality analysis before, in and after incident.
These NLDC's requirements pose challenges not only for power producers but also for power equipment manufacturers.
ATS's Solution Applied in Vietnam Power System
Since mid-2019, investment in solar energy has seen a boom in Vietnam. This is especially as a result of the government's deadline of 30 June 2019 and 30 December 2020 which solar power plants must meet in order to enjoy the benefit of financially attractive Feed-in Tariff (FiT) rates.
During this period, ATS had undertaken various large-sized solar projects. Amongst which is a 168 MWp Solar Farm project, for which ATS's scope covers the supply of substation automation system, PV SCADA & PPC system, and FR/ PMU/ PQ system. Due to the rush deadline, the project was completed within a short period of only 06 months.
With a tight schedule and stringent requirements placed on PQ/PMU/PQS system by NLDC, ATS has turned to SEL for support. The combination of SEL products' technical capability and ATS's advanced software solution has allowed ATS to solve the challenge within the prescribed timeline.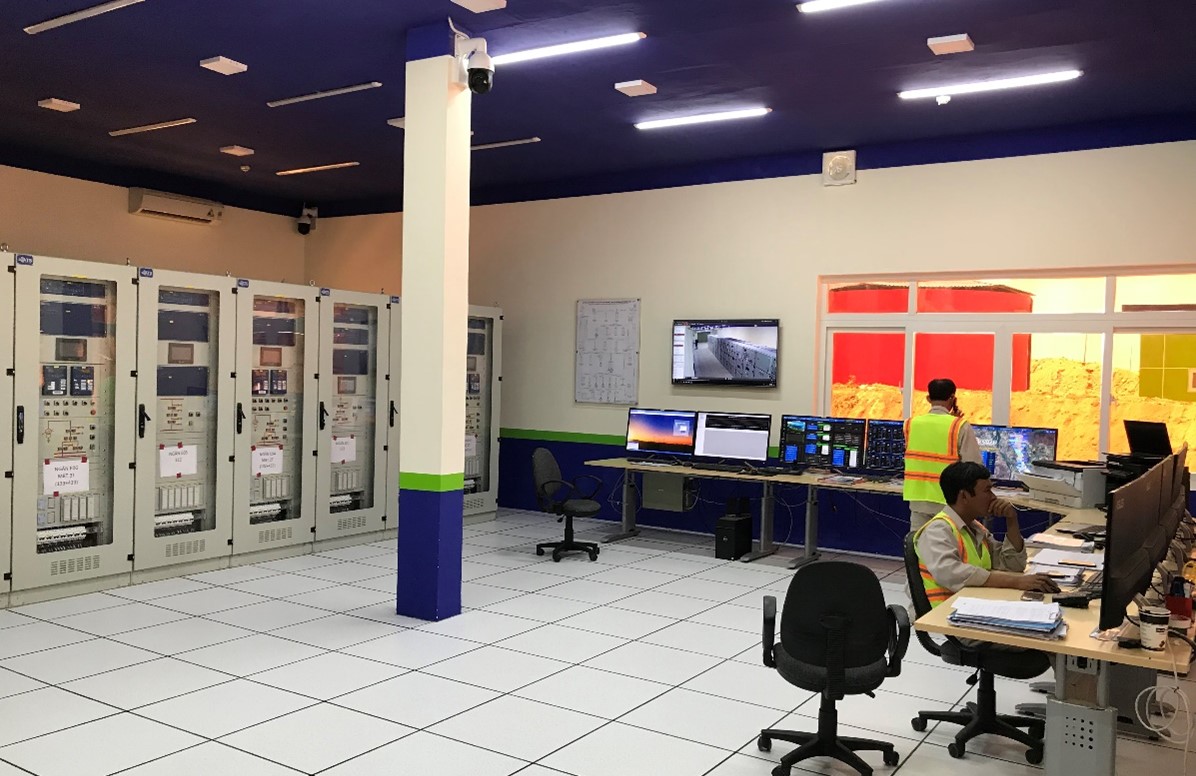 168MWp Solar Farm Central Control Room
PQ Device and Siemens SicamPQS
For PQ device, ATS has selected SEL-735 with Power Quality option. SEL-735 is a perfect fit for Power Quality application, which meets NLDC's requirements and is easy to configure with 32 PQ Profiles that allow for simultaneous meter and power quality logging of up to 512 analog channels for up to 20 years, together with large capacity for any application. Using SEL-735 can help to simplify implementation phase and allows for effective and highly precise PQ application.
The only challenges for the application of SEL-735 in Vietnam has been NLDC's requirement for Power Quality device's compatibility with PQDif format. This is IEEE's standard design for the exchange of data between PQ device and software using IEEE Power Quality Data Interchange Format (PQDif), which Siemens SicamPQS also supports.  In contrast, SEL-735 only supports its proprietary protocol. In order to make files readable, SEL Accelerator software is needed to manually export files to other formats. It is therefore not feasible to directly connect SEL-735 to Siemens SicamPQS.
A solution to the problem is provided by SEL, using industrial grade Computer SEL-3355 – a substation automation controller built to withstand harsh environments in utility and industrial applications. On this platform, ATS's PQ Scanning and PQ File format converter is installed to mitigate the gap between SEL-735 and Siemens SicamPQS. SEL .txt file can hence be converted to PQDif, resulting in smooth exchange of data between SEL-735 and SicamPQS.
FR Device and Siemens SicamFRS
Selecting FR device is another story. As part of RTAC family Axion with its versatility and powerful hardware, SEL-2240 Axion perfectly performs two tasks simultaneously: providing FR data recording and PMU real-time stream data on the same device. This feature is highly useful, not only in reducing configuration and engineering time but also in minimizing wiring mistakes.
By adding GOOSE Digital signal to Recording Group, existing investment on other IEC-61850 devices can be optimized.  Axion excels when it comes with the highest range of data sampling up to 24kHz, which provides waveform with the highest detail. This is a feature unique to Axion that hardly any other device can surpass. The length of recording file is also highly flexible; all captured parameters are selectable and programmable. Trigger conditions is also customizable, allowing for users to add analog trigger condition, digital condition and many other related options. In addition, with abundance of options for communication, users can easily access recording data via FTP or SFTP.
In application, NLDC requires that FR device must provide 3 types of recording:
Transient record : sampling at least 16kHz
Disturbance record : high speed fault data record
Continuous record : low speed data record
For ATS's 168 MWp Solar Farm project, Axion has proven to result in better outcome, exceeding all of the above stringent requirements from NLDC.
PMU Device and Siemens SicamWAM/ SiguardPDP
By default, PMU function is tightly integrated in Axion 2240. Multi-tasking Axion can concurrently provide PMU real-time data and other data, which can significantly reduce costs for customers while bringing them maximum benefits.
Nevertheless, Axion's PMU processor faces one problem: SicamWAM/SiguardPDP software works in redundant mode – Hot/Standby schema. In steady state, only Hot Server is active, which send and receive data back and forth with PMU; it is unusual that Backup Server wants to keep connection although it did not exchange any data. Whereas Axion only supports multiple sessions with different TCP ports, hence it is not possible to work with SicamWAM/SiguardPDP while these are in Hot/Standby mode, which is the main working mode of SicamWAM.
With SEL range of products, a solution is always at hand. SEL-3355, a universal device with outstanding hardware power, is used together with ATS's PMU splitter. With this solution, PMU data collected can be split into 2 PMU sessions with the same IP address and TCP port. This solution has worked seamlessly with SicamWAM/SiguardPDP for both Data channel and Command channel.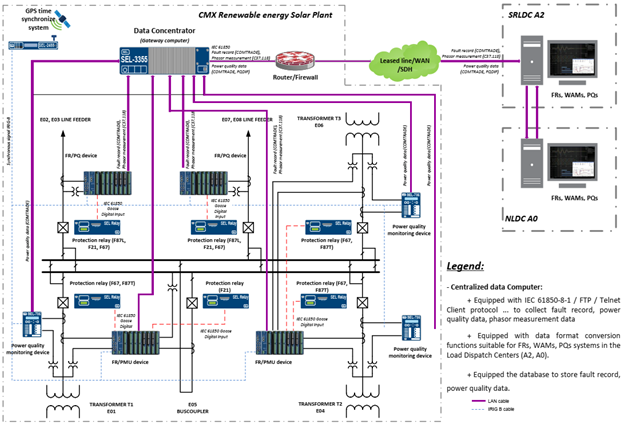 All in all, the integration of ATS software with SEL products, namely Axion, SEL-735 and SEL-3355, has resulted in an innovative solution for FR /PMQ / PQ system.  The solution has proven its capability through successful application in various projects in Vietnam. One of which, the 168MWp Solar Farm, has been implemented successfully and ahead of its already tight schedule, with cost optimized and grid reliability ensured.  In the future, with the prospects for further renewable energy development in Vietnam, the presence of SEL's products, in combination with ATS's software and services, shall be an active factor in driving forwards the Digital Transformation and Smart Grid development in Vietnam.