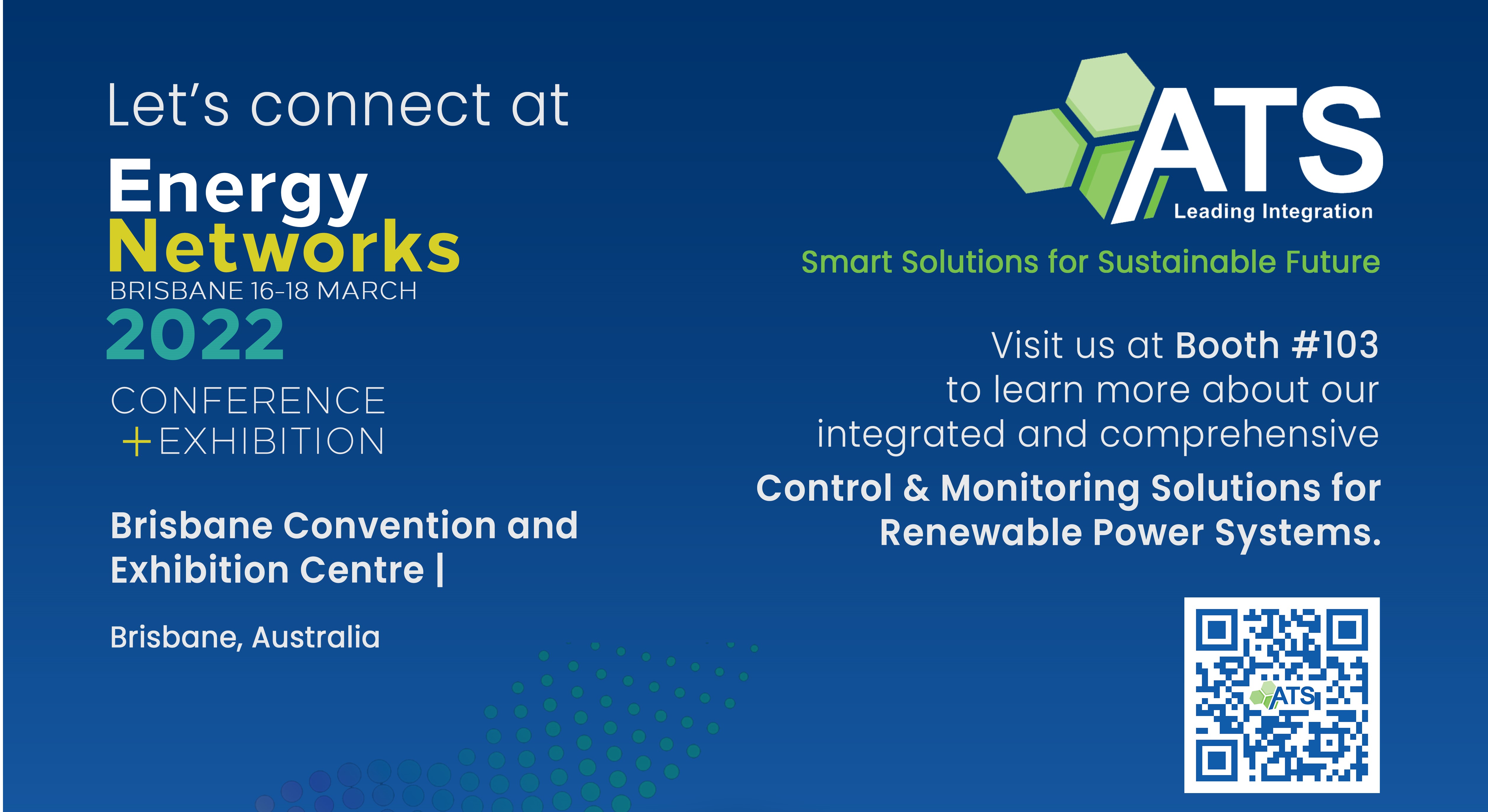 ATS shall be exhibiting our advanced solutions in the upcoming Energy Networks 2022 Conference & Exhibition, to take place in Brisbane, Australia this 16 – 18 March 2022. The energy conference and exhibition bring together the best in the industry to share expertise on how we navigate the energy transformation towards sustainability and net zero-emission goal.
Visiting us at Booth#103 to learn more about our integrated and comprehensive solutions for the control, monitoring and management of renewable power systems (solar and wind), including:
Distributed Energy Resource Management Solution for Rooftop Solar (@DERM)
Centralized Operation Control Systems for clusters of power plants over wide geographical area (@OCC)
Integrated Control, Protection and Automation System for Substation (@Station®)
ATS's Solar & Wind Plant Control and Monitoring Solutions have been successfully implemented in projects of various scale in Vietnam, including super-sized projects up to 550MWp. To date, the total capacity of solar & wind power projects deploying our solutions has reached 3.4GW.
Check out our Solution Video Gallery here!
For further information on the event: https://energynetworksconference.com.au/